About us
Manny's Coffee House is proud to be a minority-owned family business that's serving our community with incredible coffee, delicious foods and a fantastic atmosphere. From live music and showcasing local talent to themed nights, we have a lot planned for the future! Simply put, there's no spot in town that does what we're doing. We're happy to welcome all people into our coffee shop — and no group is excluded. We'd even love it if you brought your pets in!
Local Roasted Coffee Done Right
At Manny's, we know that a coffee shop is more than just a place to grab a drink — it's a spot that you love to visit for catching up with friends, getting some work done, or just relaxing. When you stop in, not only will you enjoy local roasted coffee and lovingly baked food items that satisfy your hunger, but you'll also enjoy a space that was made with the needs of our community in mind.
Best of all, we're proud to be serving Columbian coffee roasted out of the Tri Cities. When you visit us, you'll enjoy a great selection of unique drink combinations you won't find anywhere else on the Palouse. Opening this space is truly a dream come true for our family and team; there's nothing we'd love more than to share our coffee shop with the people of our community. Simply put, we want your day to be better because you visited our coffee shop. Explore our website to learn more, check out our food and drink menus, order online for delivery or pickup, or stop in and see us today. We look forward to serving you!
Meet the Team
Meet the Team
Manny: Owner
Lupe: Co-Owner
Abby: Team Member
Teddy: Team Member
Liam: Team Member
Demi: Team Member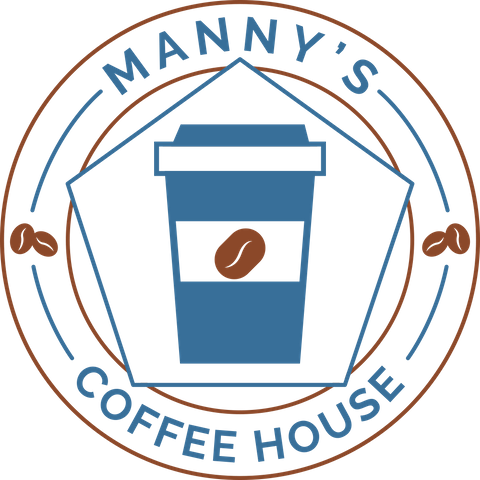 We live in a wonderful time where ordering coffee online has never been easier! At Manny's Coffee House, we make it easy to get wonderful coffee and foods whether you stop in and visit us, you order curbside pickup or you'd like to order delivery. Let us bring the deliciousness to you today! Place your order online and we'll see you soon.